 Our key value to customers is our professionalism, experience and creativity in furniture design. We bring our customers' business to another level of success.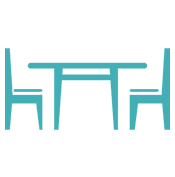 We form our team in Malaysia to assist our customers in sourcing and quality control. We are able to take immediate action according to customers' request. Although our products have less problem in our records, we also provide after sale support to our customers for enquires about maintenance and repair.
We Offer The Best Services
Our furniture have been in the overseas market since 1980s. With such talented furniture designers in our team, we are the best option for you to expand your collection.
It is very easy to kickstart our collaboration and develop new project. For your better understanding, below are the simple stages to start project with us.
Generate and consolidate the design concept and theme for new furniture collection.
Understand the market and investigate the feasibility of the furniture design.
Draft the outline based on your concept and visualize it with 3D Modelling.
Arrange and produce a sample for experiment before the mass production.
Mauris quis purus eu nisl scelerisque bibendum. Phasellus laoreet non orci vitae accumsan. Suspendisse feugiat sagittis lacinia. Praesent fringilla elit erat, porttitor dictum felis faucibus ornare. Donec pellentesque id metus ac pretium.
Praesent ut sem dignissim, dapibus est et, consectetur sem. Integer scelerisque hendrerit placerat. Nullam imperdiet lectus at elit fringilla, vitae ullamcorper leo luctus. Duis imperdiet ut ex et ullamcorper. Duis lorem turpis, scelerisque sit.